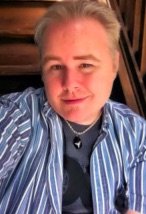 Brian McDowell
Brian is the morning show host from 7AM until 12:30pm Monday thru Saturday. Brian also host Swap Shop at 10AM each day. Brian started his career in radio at a very young age. After graduating from Paulding County High School, he began his job at WZOT as a part time DJ. Brian enjoys spending time with his family and friends but always puts God first in his life and career.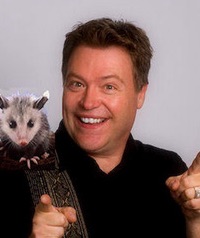 Gregg Hutchins
Gregg Hutchins is the man behind the 'down home' humor and the 'music that moves you' each morning, with over 20 years on the air. He's been a Singing News 'Golden Mic' award winner, a 1991 & 2012 Singing News Fan Award winner (DJ of the year), and a 1990 Eddie Crook Company DJ of the year. Greg also spent five years as host of the syndicated radio show, 'Southern Gospel Today,' which received four nominations for a Singing News Fan Award as 'Favorite Syndicated Show'. He also produced, published and played on 'Adam's Side, ' the Billy Walker tune voted as Cash Box Magazine's 1993 Independent Label Christian Country Song of the Year. And, in his spare time, Greg operates his own production studio and has played drums on the Grand Ole Opry for over 16 years.
     Greg Goodman
Greg Goodman is midday host and Program Director for Singing News Radio. He spent the first several years of his career doing news, before going on to work at numerous secular music stations in the Nashville, TN area. He has spent more than half his life in radio and half of his radio career in the southern gospel format. Greg delights in making others laugh and enjoys sharing stories from his life with our listeners. He has been nominated for numerous March of Dimes AIR Awards, winning 2. Greg was also a top 5 nominee for Large Market DJ of the year, in the 2006 Singing News Fan Awards. When he's not playing your southern gospel favorites, Greg enjoys time at home with his wife Debbie and daughters Maddie and Courtney. Greg also enjoys reading fiction.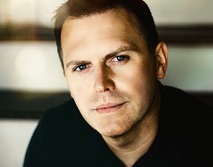 Southern Gospel Today with Wayne Haun
Wayne is an award-winning songwriter, producer, orchestrator and arranger. With 4 Grammy Awards, 25 Dove Awards, and 3 BMI Music Awards, Wayne Haun has been more of a "behind-the-scenes" person. Now he will be "front and center stage" with the new, "Southern Gospel Today" radio show. Listeners can expect a fun, high-energy and informative show as Haun plays the very best in Southern Gospel Music, along with interesting interviews with friends, artists, industry leaders, and other Southern Gospel music personalities.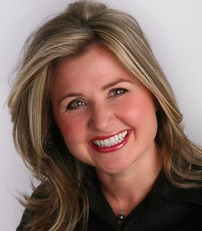 Night Light With Andrea
Andrea hosts this unique interactive show as she plays your favorite music interspersed with engaging listener calls on lifestyle family friendly topics. Her broadcast is also heard on America's largest contemporary Christian music station, KLTY-Dallas. Andrea's earthly passions include music, travel, chocolate and kiwi fruit. Andrea and her husband, Mike, enjoy a good game of golf together on the weekends.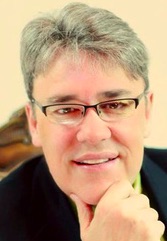 Jeff Steele
Jeff Steele, one of America's favorite singer – songwriters, brings his unique perspective to the Singing News Radio as the host of his very own weekend show! The Singing News Top Ten Countdown show will feature two hours of music, news and conversation wrapped around the debut each week of the Singing News weekly chart!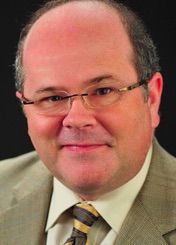 Danny Jones
Danny Jones says his parents are to blame. Before you think he holds a grudge against his parents, think again. "My parents took me to my first Southern Gospel concert when I was just a baby," he says, "and even though I didn't understand what 'Southern Gospel' is until I was older, I'm glad they carried me along to concerts instead of leaving me home with a babysitter." Since that call from Singing News Magazine in 1995, Danny has become the publication's Editor-in-Chief and you'll frequently find him representing the magazine at concerts around the country. He's also gone on to become a much-in-demand concert emcee and his humor is a welcomed addition to events.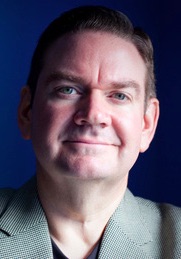 Joe Mullins
Joe Mullins is the manager of the wildly popular band "Joe Mullins and the Radio Ramblers". Joe and the Ramblers were honored by the IBMA as the "Emerging Artist of the Year" recently. The band is playing most of the high profile bluegrass shows and venues from coast to coast including many appearances on WSM's Grand Ole Opry! Nobody knows bluegrass and radio like Joe Mullins!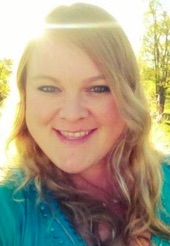 Morgan Mason
Morgan Mason is a weekend host on Singing News Radio and Production Director for Salem Music Network. Morgan literally grew up in radio. Starting in radio at age 16 in Helena, MT, she worked her way across the country, working as a top rated host in her hometown of Casper, WY, as well as Anchorage, AK, Lufkin-Nacogdoches, TX, Roanoke-Lynchburg, VA, and Nashville, TN where she was on heritage country station WSIX. In 2007 Morgan won the Curb Record & March of Dimes AIR Award for Best New Air Talent in Nashville. She is goofy and outspoken, and loves the Lord and encouraging others. In her spare time Morgan feeds her coffee addiction, loves